Hours: Tuesday - Saturday: 9am - 4pm, Sunday & Monday: Closed
Drop Off: Tuesday- Saturday: 9am-3pm
We appreciate everyone who uses our pick-up service!
Builders and contractors donate reusable leftover materials and discontinued or returned items. People remodeling their homes give new purpose to their old appliances, cabinets, windows, doors, and fixtures by donating them to the ReStore.
If you're planning to move, you can also skip the packing or yard sale hassle by having us pick up your unwanted furniture and household goods. We will gladly provide you with a receipt for a tax deduction.
Join our ReStore VIP Club!  Simply scan the QR code below, text the word "ReStore" to the number that pops up and you will instantly receive a welcome promotional code!  Plus, you will receive special discounts and promotions ONLY available for ReStore VIP guests!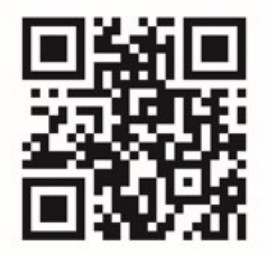 BRUNSWICK COUNTY RESTORE
What Is A ReStore?
What Can You Find At A ReStore?
Appliances 
Dishwashers (no older than 2 yrs), Range Tops, Ovens, Microwaves (no older than 5 yrs), Washing Machines, Dryers, Refrigerators, Range Hoods, Small appliances (i.e.: toasters, blenders, etc.), Water heaters, Furnaces, Air Conditioners
Furniture
Sofas*, Chairs* (living room, office, recliner, etc.), Tables (dining room, side), Dressers, Bed frames, Coffee/End Tables, Entertainment Centers, Filing cabinets, Bookshelves, Desks
*Upholstered furniture cannot have any stains, tears, or pet damage.
Building Materials (preferably new)
Doors (in frame), Plywood, Insulation, Unused Lumber, Trim, Brick/block, Fencing
Home Goods and Decor
Books, Dishes, Glassware, kitchen goods, utensils, baskets, knick-knacks, antiques, blankets, curtains, organizers
Cabinets
Kitchen Cabinets, Bathroom Cabinets, Countertops, storage cabinets, lockers
New or like new Electronics (no outdated technology) and Media,
Books (no encyclopedias or textbooks please), records, DVDs, radios, speakers, alarm clocks, paper shredders
Lighting (must work)
Hanging Chandeliers, Floor/Table Lamps, Lamp shades in good condition, Track Lighting, Ceiling Fans
Hardware and Tools
Hinges, Cabinet knobs, Door knobs/deadbolts, Electrical Hardware, Plumbing Hardware
Plumbing Supplies
Toilets, Sinks/Faucets, Tubs, Pipes
Flooring
Tile (no broken pieces), Linoleum (new only), Carpet (new or gently used, minimum room-size, no small, pieces unless carpet tiles), Wood, Area rugs (new or gently used)
Windows
Double Hung*, Picture, Bay (complete with all sashes).
*All windows must be aluminum clad or vinyl replacement only.
Garden and Landscape
Tools, materials, lawn ornaments, outdoor furniture, grills, planters, flags
Miscellaneous Items
Game tables, Sporting goods, Boats, Jet skis, RVs, Vehicles, Seasonal Decor
Clothing
Mattresses/Box Springs
Sleeper Sofas
Baby Items
Anything that doesn't work/needs a replacement part
Metal blinds
Paint, Stain, Thinners, or other Hazardous Materials/Chemicals
Shower Doors
Unframed mirrors or glass
Appliances over 10 years old
TVs older than 5 years
Rear-projection TVs
Console TVs
Microwaves & dishwashers over 5 years old
Storm windows/single pane windows
Swing sets or playground equipment
Trampolines
Garage Doors